Xplosive Ape is a apparel company which found it's niche within the strength sector of the fitness industry. Becoming a big player in an area usually overlooked by other clothing sectors due to a demand in larger sizes, Xplosive Ape excelled in filling the void as well as becoming an avid supporter of all athletes and events in and around strength related sport.
It became apparent that a logo refresh was required. First of all the original one looked a little dated, the typography seemed quite stretched and uneven and the ape head icon was too complex and required two versions depending on the background colour as otherwise it would look inverted when the incorrect version was used. So the idea for the new logo was to allow one version to work across any colour. The other requirement was to keep a sharp edgy sport style look to help bring Xplosive Ape into a more mainstream market but retain the hard edge and in your face style that it had come to be know for.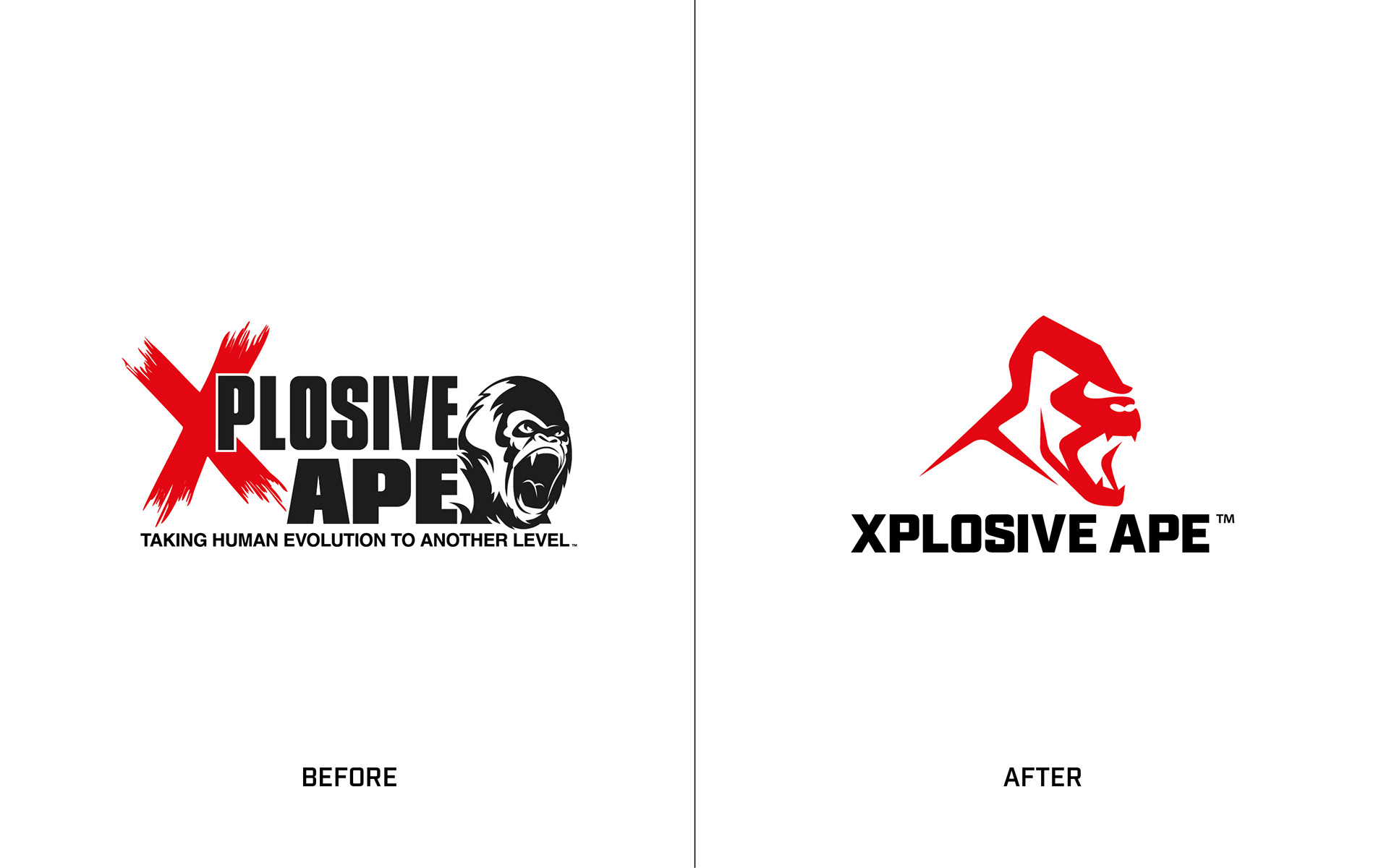 Below show some of the elements from the original logo, revealing a visual example of some of the issued faced.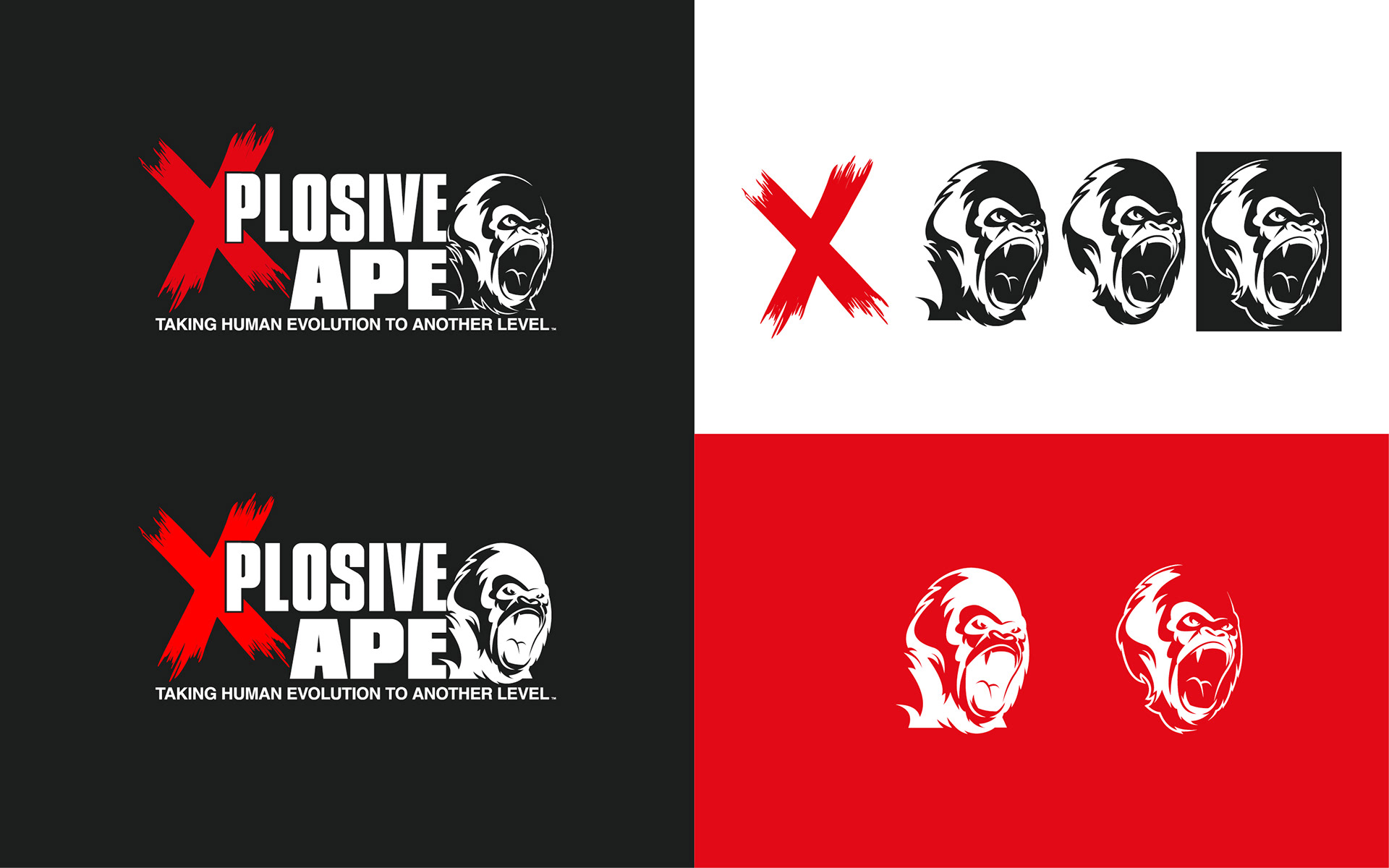 Clothing below shows an inverted ape on the logo.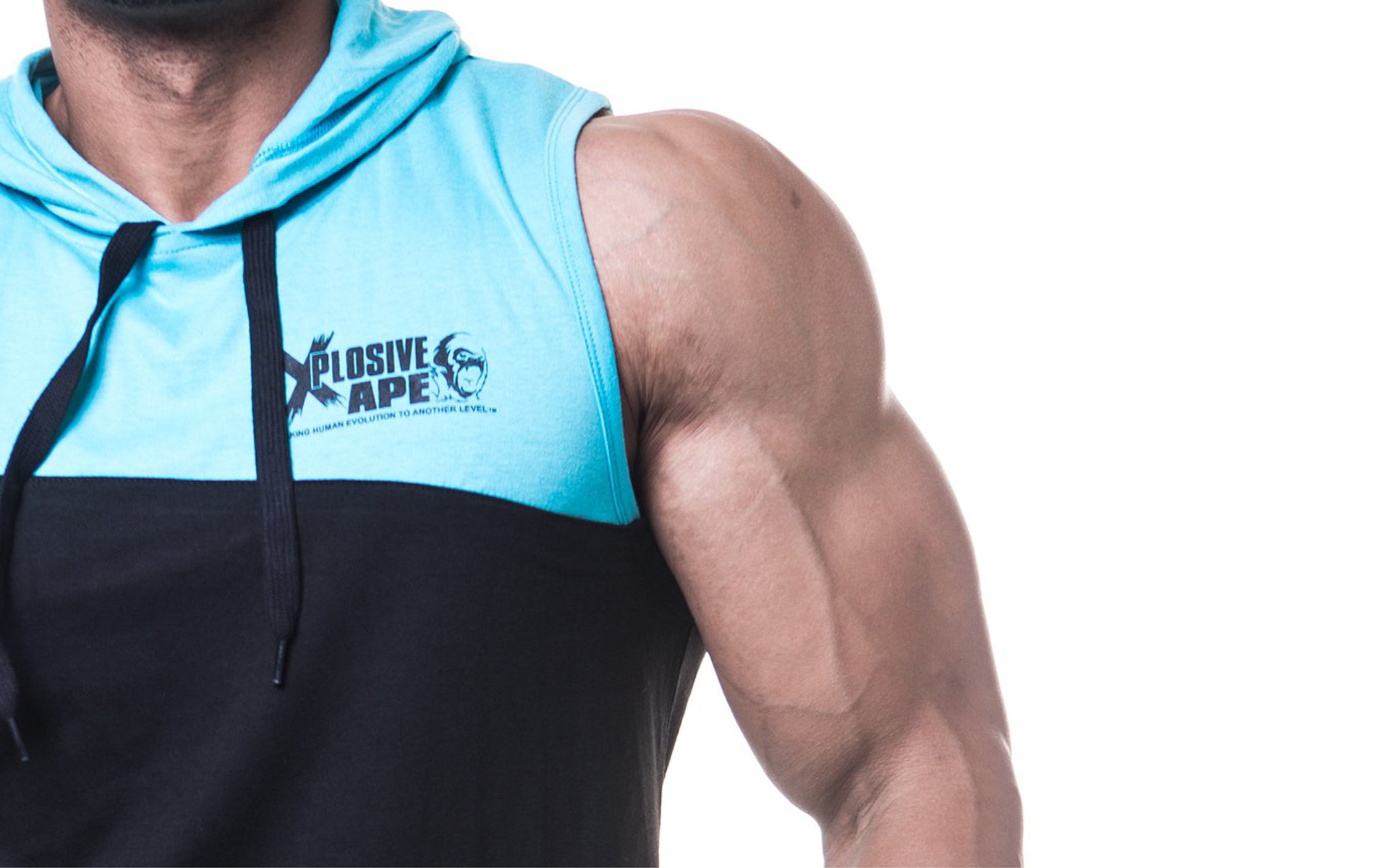 Below is the start of the process of creating the new logo mark.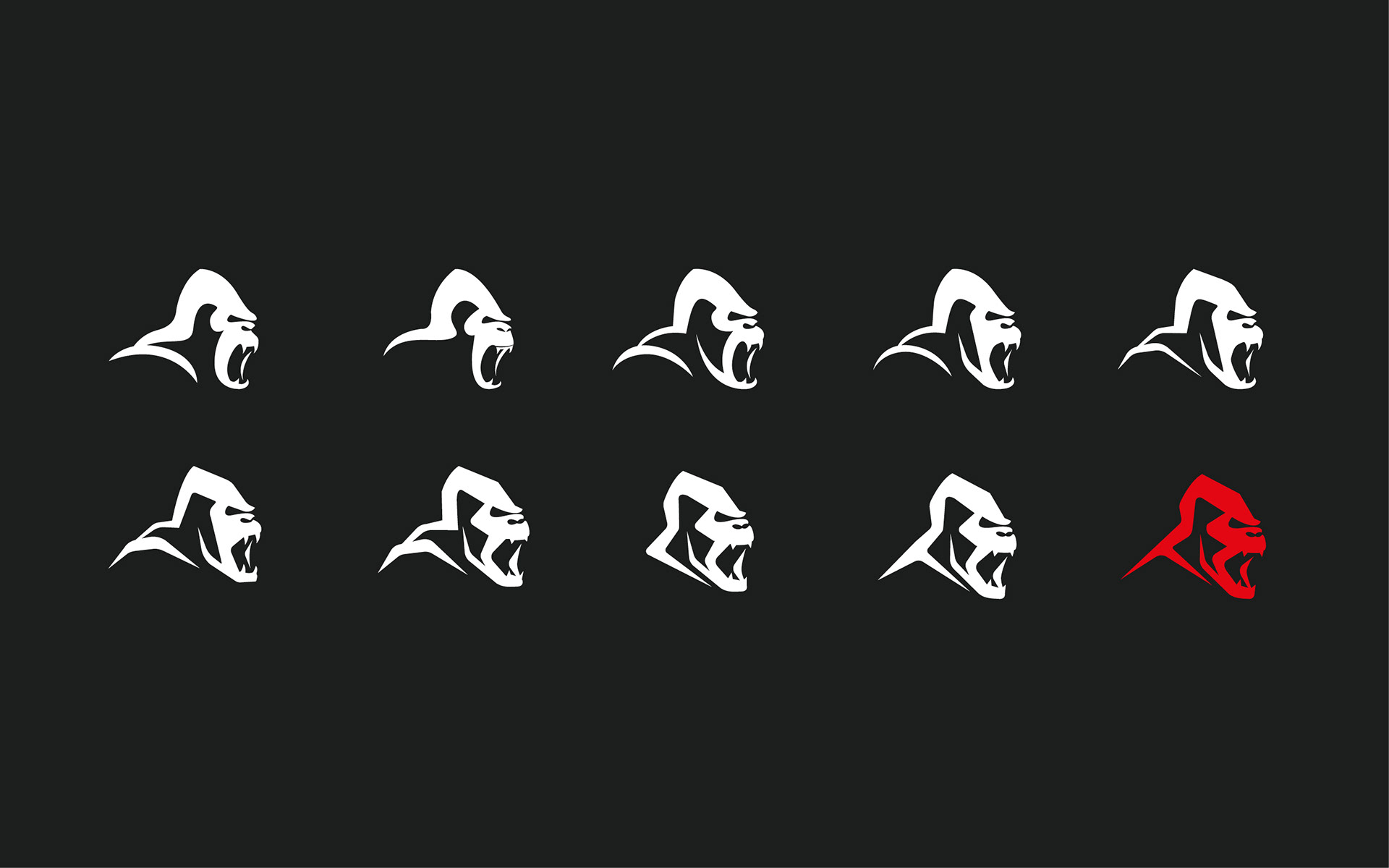 Ensuring the logo mark balanced and looked proportional.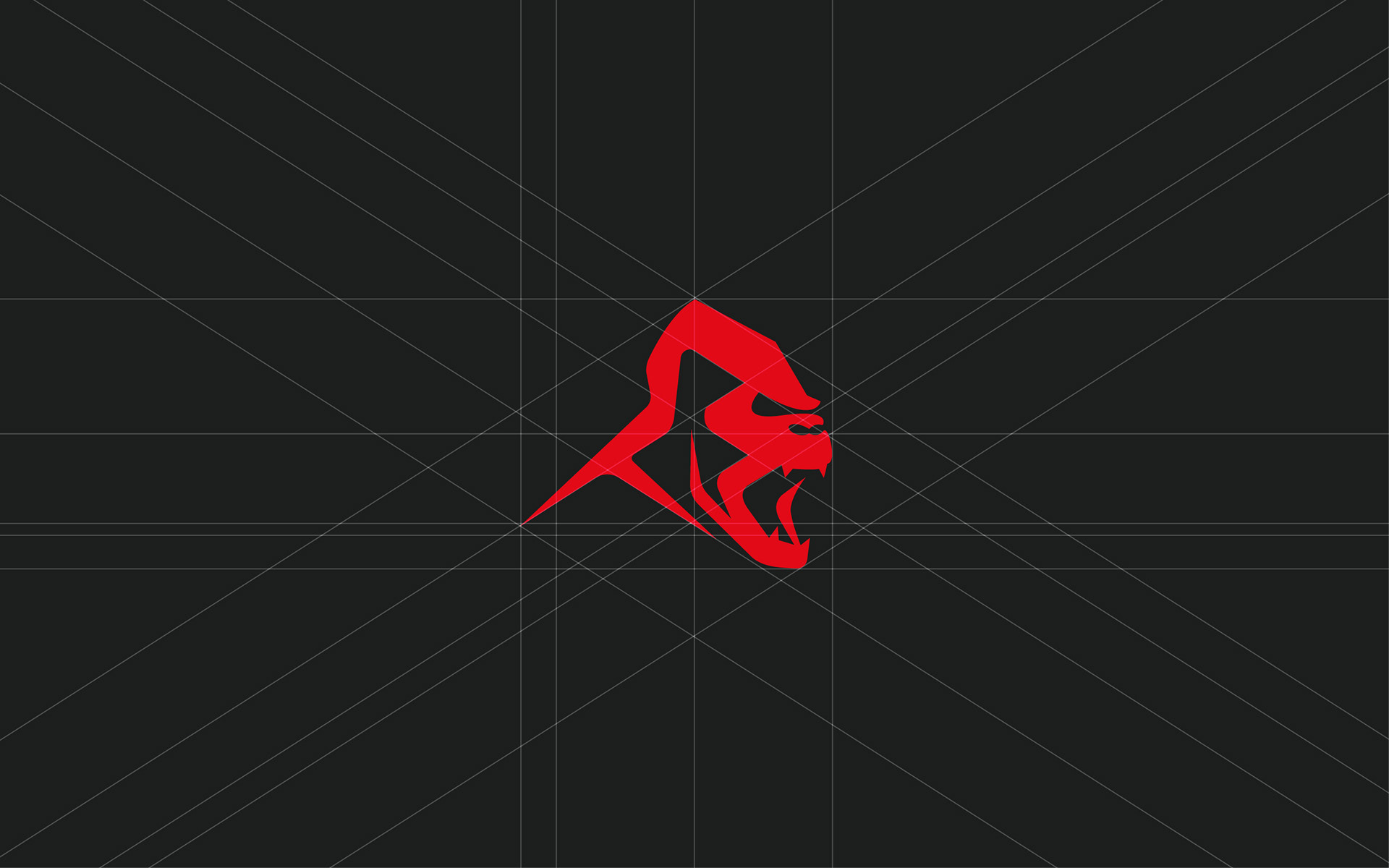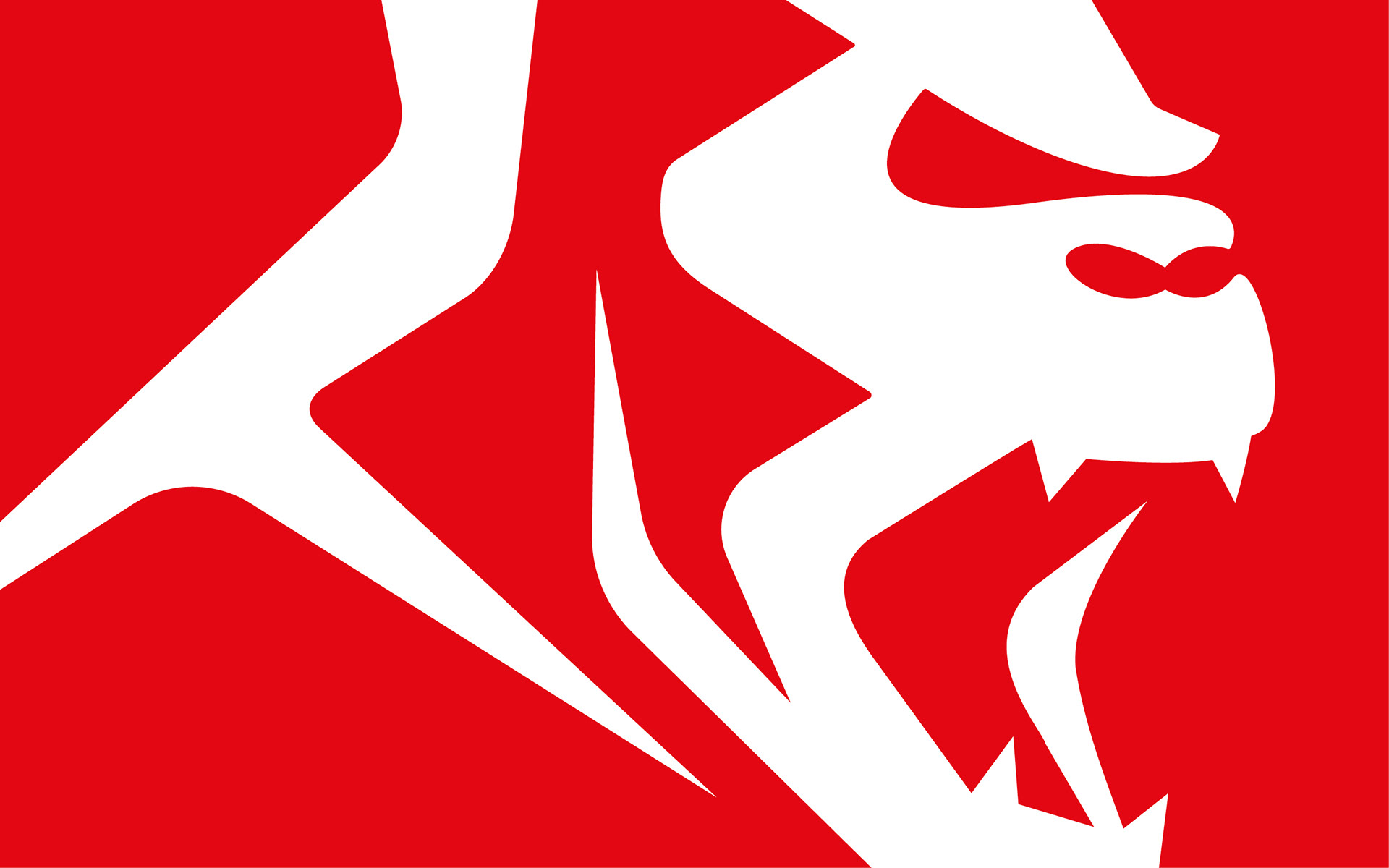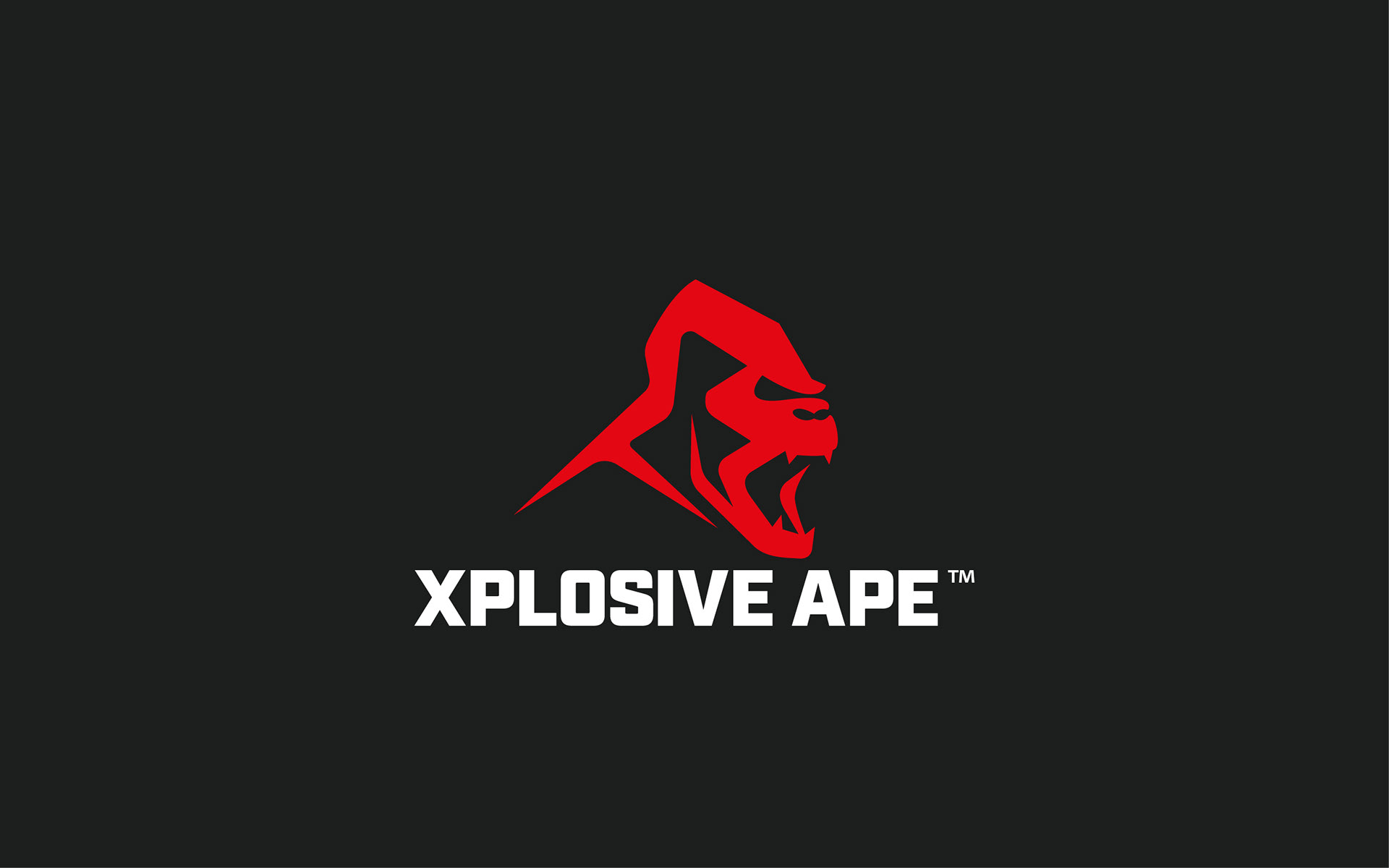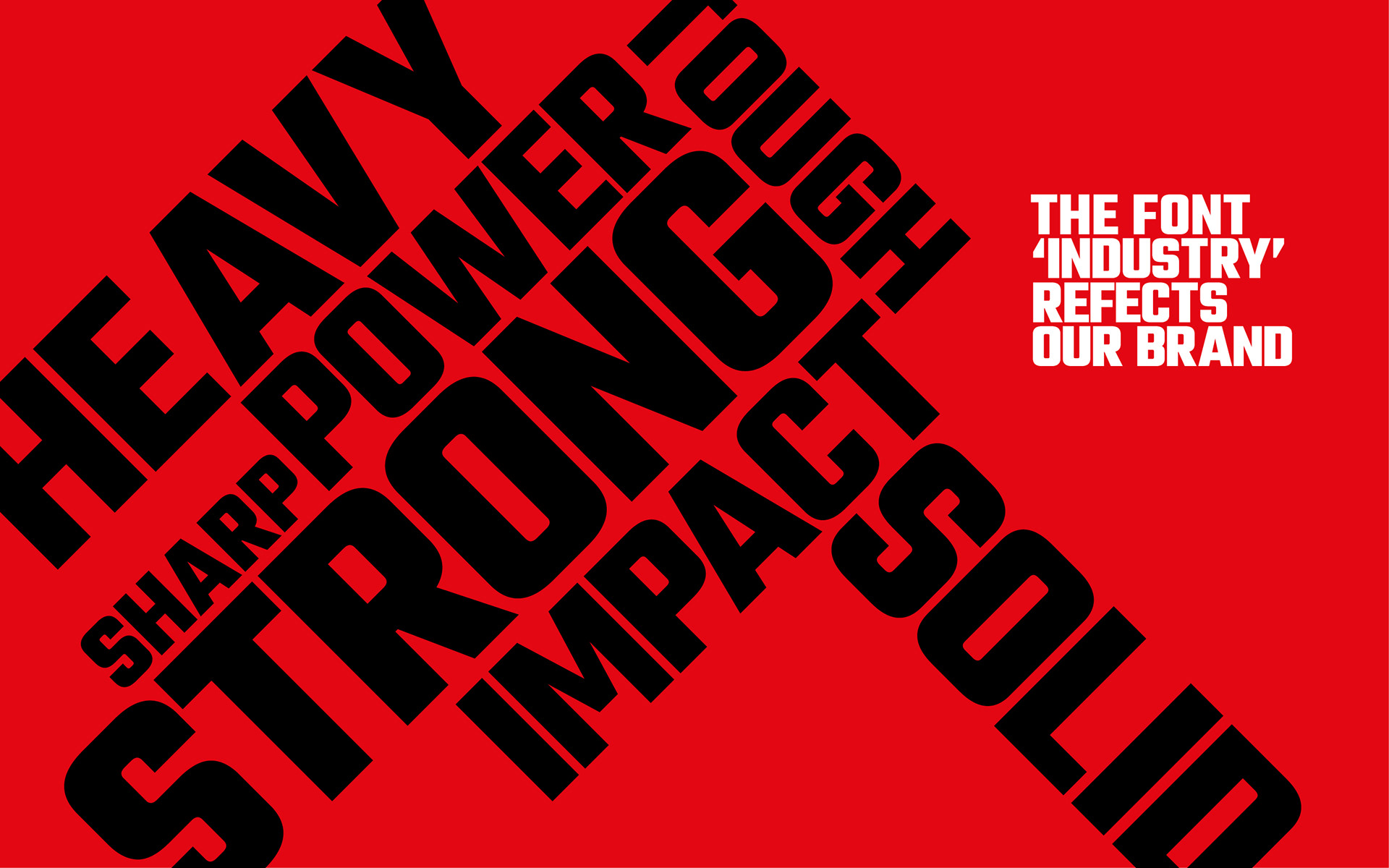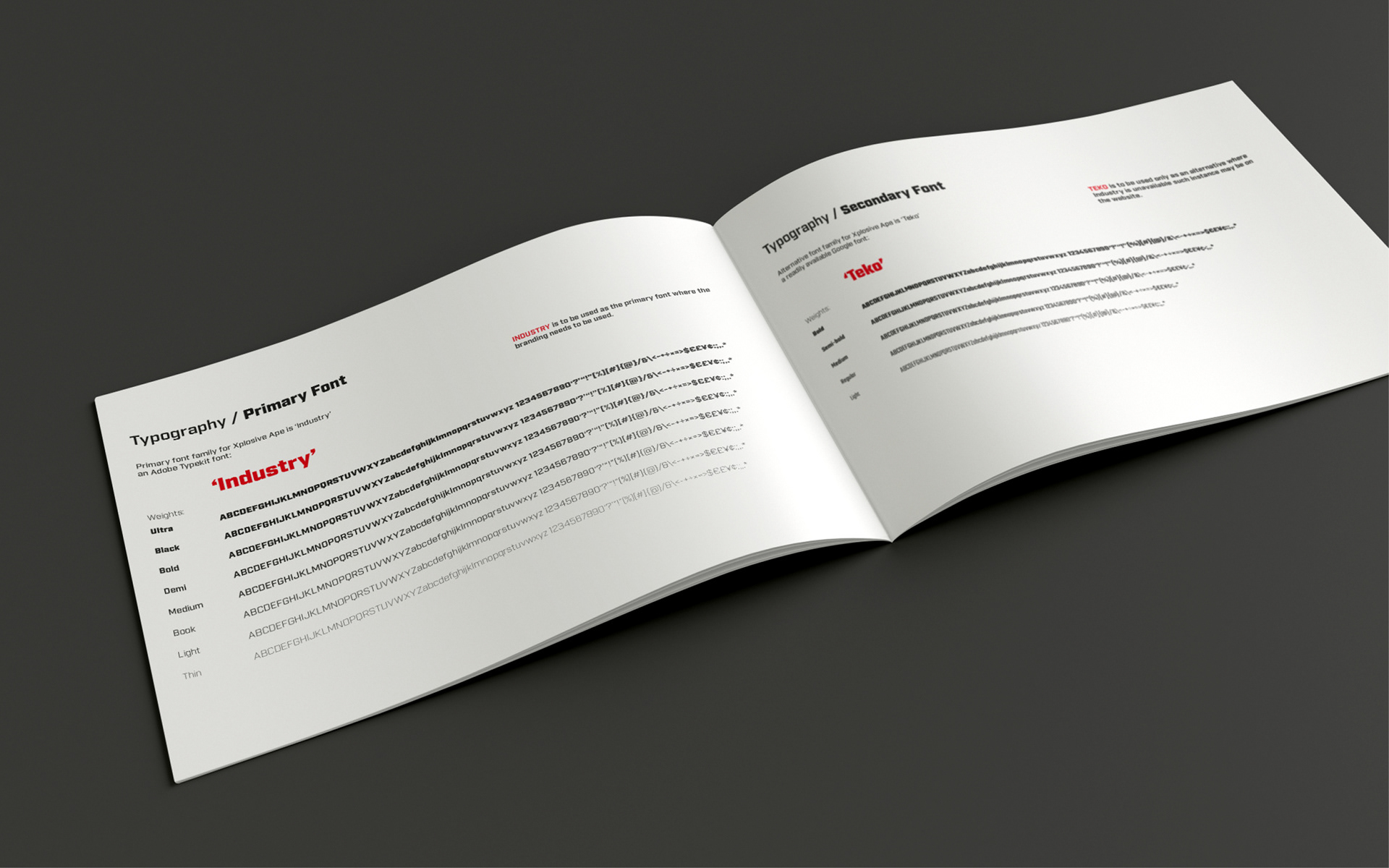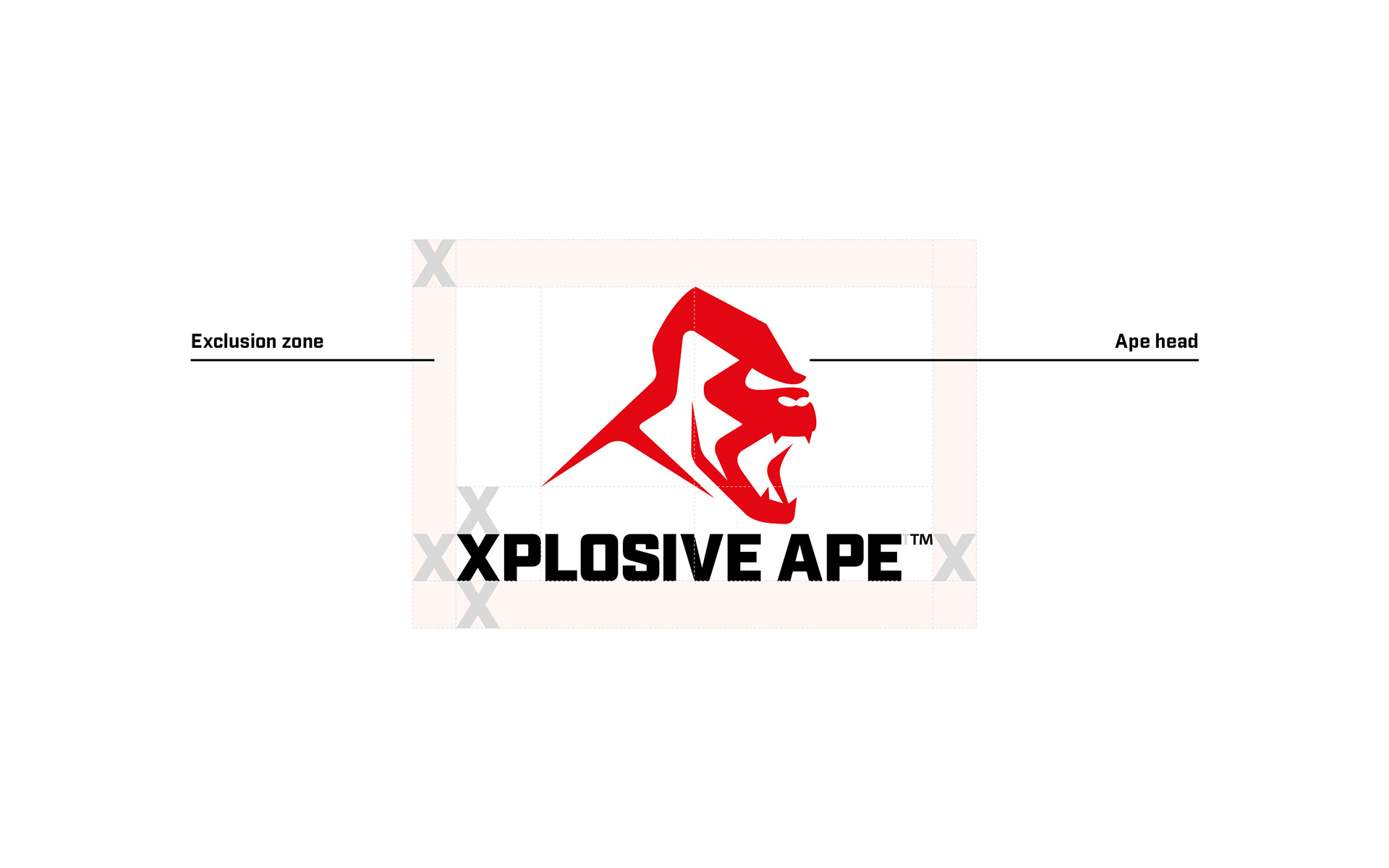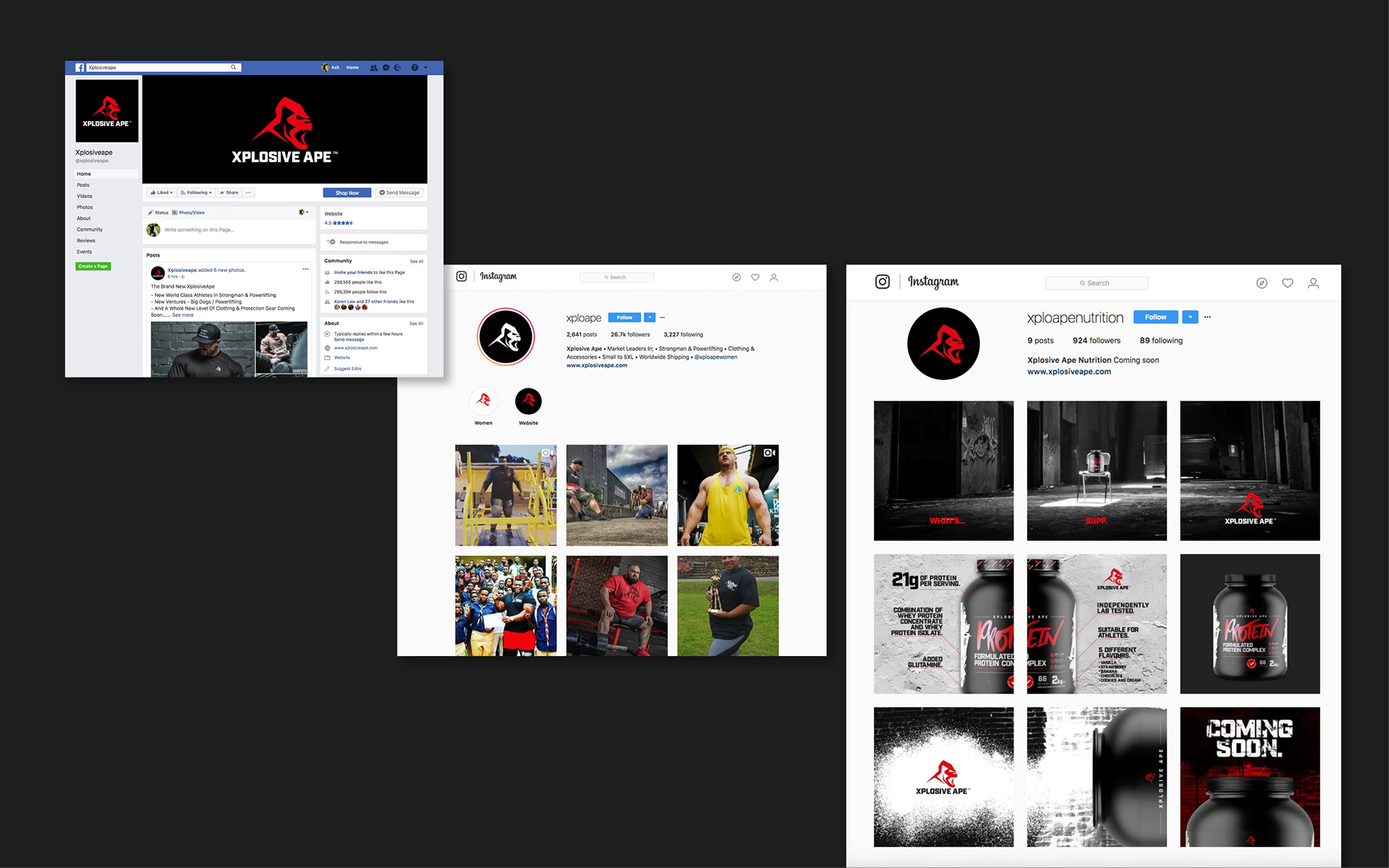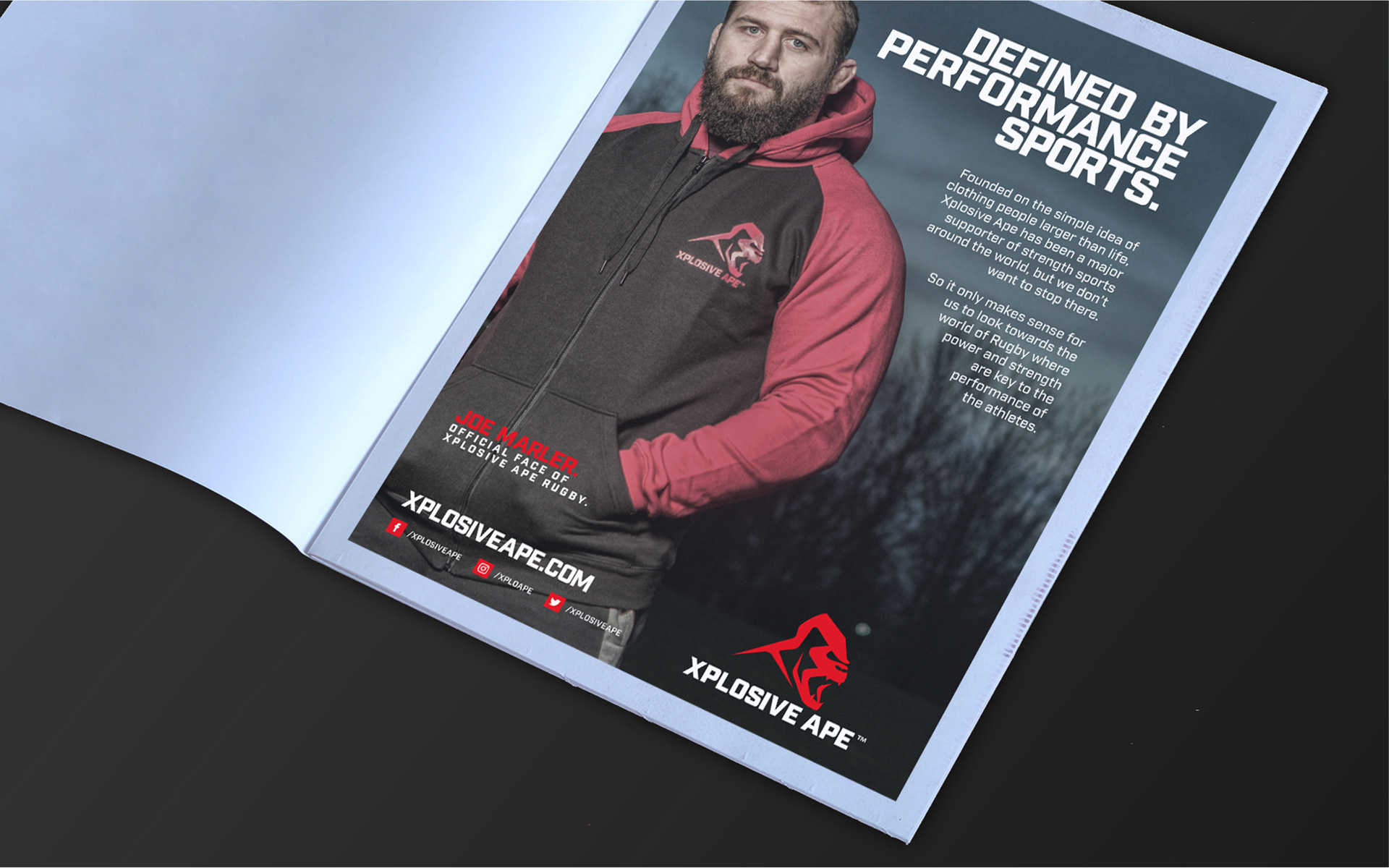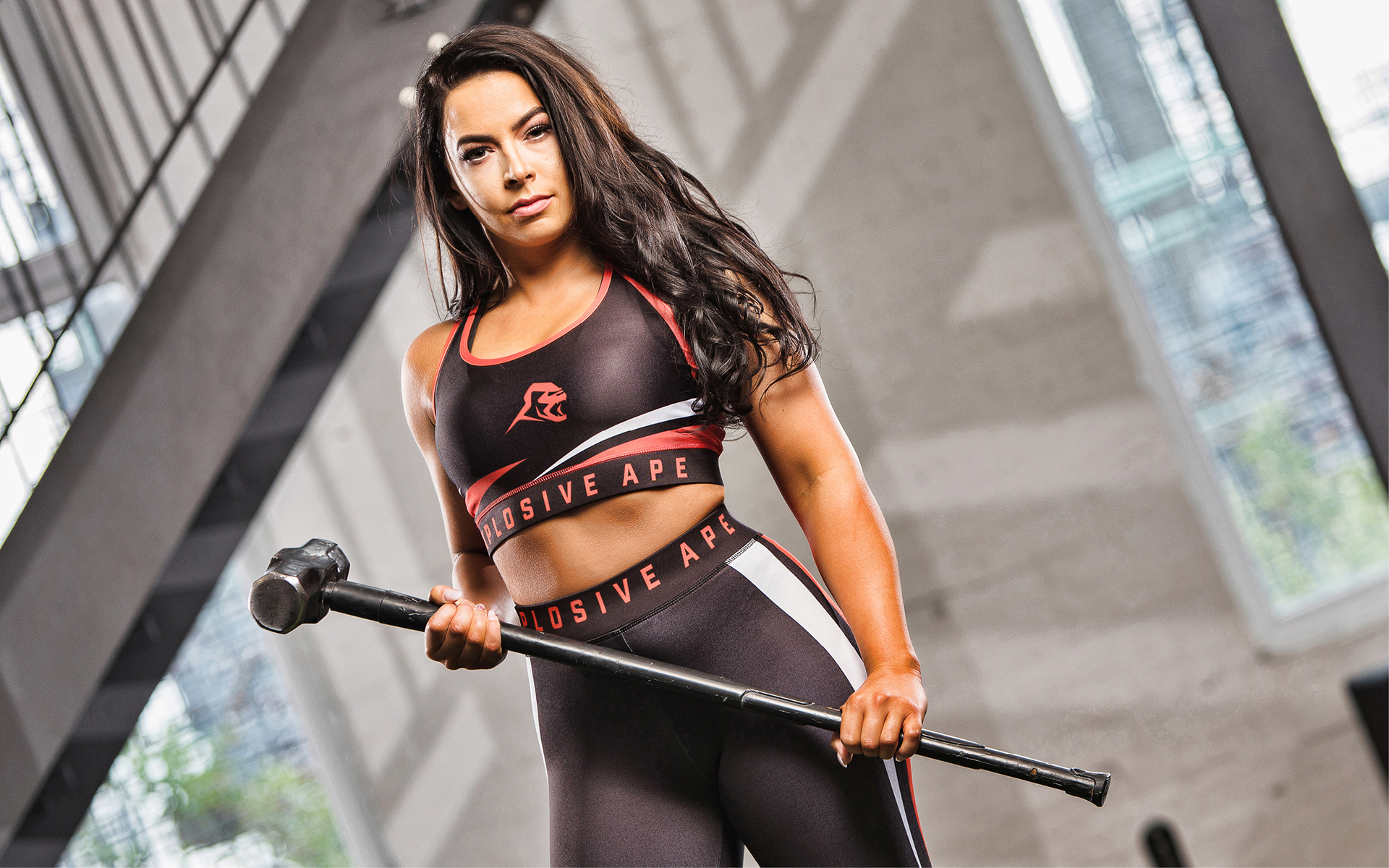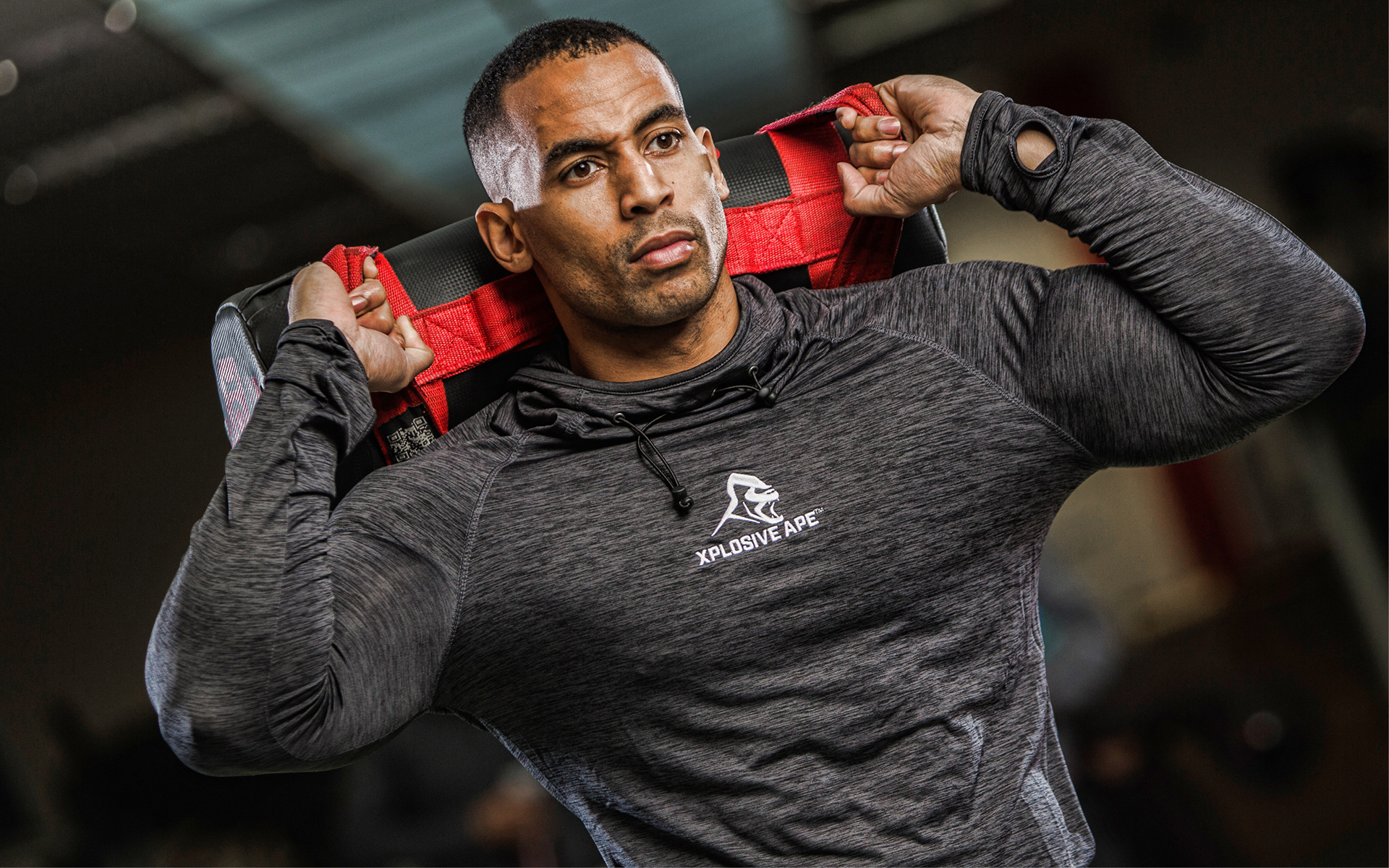 With the simple logo mark it allowed further expansion on what could be done with the logo. On rolling out the new visual identity, a whole range of clothing designs accompanied it using the logo mark as a shape in that many different design could take place within.